Life Transition Partners

After raising my kids and working in corporate and government worlds of information technology (IT) in the Richmond Virginia area I am finally at home in the many facets of the real estate world. While I have been licensed as a real estate agent since 2009 with the initial goal of investing much has evolved over time. My start was as a referral and part time agent since I worked on and off in IT with contract consulting and project management until late 2019. However, now that IT is in the rearview mirror, I am fully engaged in helping people solve real estate problems and loving it!
My interest in real estate goes back to my childhood. Loved watching construction projects and even tried to build a clubhouse on my own when I was around 12 – 14 years old. At one point I was planning on becoming an architect. Spent many hours watching This Old House years ago. There are many personal construction projects I have completed as well. I have bought and sold numerous homes three of which were new construction.
And now with all the time I have spent in real estate my overall goal is continuing to evolve. Although I'm always looking to help people as my main goal, other things in the country, the world, and even my personal life have changed. Starting out I had an interest solely in investing. I flipped a home and rented a couple homes out. Later I started looking at the retail market for a way to help people and landed in the seniors' specialty market focusing on helping 55+ buyers and sellers. Adding probate was a natural progression in helping individuals and families through difficult times.
At this point I am helping many individuals and families with many different real estate needs. My assistance is available for anyone looking for help in buying, selling, or investing in real estate and all the ancillary needs that surround it.
Looking forward to helping many more families on their real estate journey. If there is anything I can do to assist your family with any real estate needs, or you would just like to chat please do not hesitate to reach out.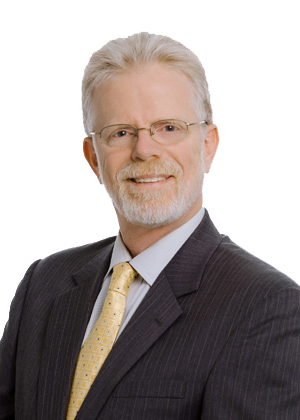 Mike Rosback
Transition Partner
Richmond VA
Licensed Virginia Real Estate Agent
My WHY Message for Probate
In late 1982 my parents purchased a large older home on five acres in the town of Orange, Virginia. This was to be the beginning of the plan for their retirement chapter of life, to start a bed and breakfast, the 'Hidden Inn'. All their kids and grandkids at the time were at their new home to celebrate Christmas 1982 together and hear about the grand plan for their future. But unfortunately life can throw all of us a curve ball every so often. Sadly in late May 1983, a week before my parents were going to open their B&B my dad unexpectedly passed away at the age of 59.
Not surprisingly my mother was devastated along with me and my siblings and extended family. We were in a terrible state of grief, confusion, and fear and had no resources on hand to help us out with the process of handling the aftermath. I stepped up and helped my mom out as much as I could with my dad's estate but with no experience or special knowledge it was challenging. I also helped mom get the B&B going but it was still difficult as I had a family and worked full time more than an hour away in Richmond. My two older sisters were living out of the area and my other sister was simply too young. It took over a year to go through the process to completion, and it was like feeling our way through the dark.
Flash forward to late 2006 and my mom was diagnosed with Lewy body, one of the cruelest forms of dementia. Her health had declined steadily and quickly over the preceding year or two but at the time of diagnosis she had been given four or five more years to live. Unfortunately mom passed away a few months later at the age of 82. We found ourselves yet again in the position of going through the grieving process and dealing with having to handle an estate without any guidance or resources. At this point in my life I was a single dad working fulltime and raising my youngest son. Again it took many long months to handle things in the dark.
These personal experiences convinced me that people would appreciate being offered a helping hand when these very difficult times hit their family. My goal is to help as many people as possible to not have to go through the pain and anguish my family went through in times of deep grief and loss without any guidance. What a help it would have been to have someone who has already gone through the process and have the experience and team of professionals to help. We all have our reasons for taking things on in life. After personal experiences with family members passing and dealing with the trials and tribulations of going through those times of grief, I realized people need at least an offer of a helping hand.
To that end combining my experiences of dealing with estates, project management experience, and real estate background my team covers all aspects of the needs for families in this very difficult time. Our goal is to smoothly transition you through the process with our probate concierge. Whether it is locating a great attorney or reviewing options for handling all the additional complications of an estate we are here to help. This can include but is not limited to what is your family's best option for any real and personal property. Regardless of the need we have the resources to provide you with the best advice and assistance you will require.